About Freightworks
Freightworks is an international freight forwarder and logistics provider, located in Dubai (UAE). The location offers premium logistics services to businesses worldwide. Our personal service and expert knowledge of freight forwarding is unrivalled.
Freightworks is owned by dnata - Emirates Group, the largest supplier of air travel services in the Middle East.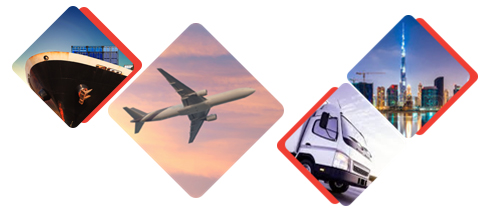 Dubai Express was formed in 1975, converted to a Limited Liability Company in 1996 and merged shareholder companies into its operation in 2000. Freightworks operates under the license of Dubai Express (L.L.C.) and offers a wide range of international and domestic transportation- and logistics services.
dnata has purchased the remaining a 50% stake in Dubai Express LLC, Freightworks. As a result of the transaction, dnata is now the sole owner of Dubai Express LLC, Freightworks from Feb 2019. dnata news link
We provide seamless integration of various transportation modes such as Seafreight, Airfreight and Roadfreight, as well as diversified logistics services in Warehousing, Material Handling, (Re-) Packaging with 24/7 security service . Freightworks is able to deal with every type of transportation job, beginning with worldwide door-to-door delivery including custom clearance and special goods handling for bulky, dangerous or perishable goods.
We have more than 300 employees, many with several years experience in the local and international freight forwarding market. The organizational structure is simple which makes the communication process very effective and much satisfactory for our clients. To ensure direct management support, the Senior Managers as well as the administrative managers are involved in the daily business.
Sales and Service Deliveries are handled by specialized Service Delivery Teams, focusing their attention on market coverage and customer service. Logistics is ably handled by four expert Logistics Teams operating at each of our four locations. The Finance & Administration Team support the Sales & Service Delivery and Logistics activity with a state of the art system that ensures document flow to the highest standards and quality. Working with our teams are in-house Dubai Port and Customs Officers, dedicated to ensure that goods can be cleared by the most efficient method.
Our extensive network of carefully selected business partners and the committed work force have taken us far ahead, combining all the benefits of in-depth local knowledge with truly global expertise. Our operations in Dubai cater for all modes of international and domestic transportation through dedicated facilities at the Al Ramoul facility, the Dubai Airport Cargo village, Dubai Airport Free Zone and at the Jebel Ali Free Zone. The Al Ramoul facility includes a private bonded warehouse in Dubai which features state-of-the-art logistics facility with the latest software systems and modern storage and handling equipment. This new complex represents a considerable commitment by us to the manufacturing and trading communities, both regionally and world-wide.
With some of the industries most sophisticated data systems and our dedicated professionals ship valuable commodities with the utmost professionalism and ease. We are a global leader in freight forwarding and logistics on the web, having serviced thousands of customers directly from all over the world tailored to serve the particular needs of your business.
At Freightworks, we believe in establishing strong partnerships and close working relationships with our customers to produce a comprehensive total supply chain management service. We continuously provide cost-effective transportation and logistics solutions to our broad and varied customer base. Not only do we select appropriate modes of carriage, we also design and implement turnkey warehousing and distribution processes based on time/cost relationships and the application of reliable just-in-time delivery techniques. We effectively reduce your lead-times, minimize your storage costs which improves your cash-flow.
Dubaiexpress LLC-Freightworks is UAE VAT - FTA approved Customs Clearance Company - Federal Tax Authority